Veneer Masters Commercial
Grouted Stone Competition
Dry Stack Stone Competition

Omega Products International along with Pacific Clay, Creative Mines, Cultured Stone, and IQ Power Tools will be hosting The Veneer Masters Competition. This exciting new event will bring together the best Masons in the California region to showcase their skills, craftsmanship, speed, and teamwork in the masonry veneer industry.

The Mason/Tender teams will compete against each other and the clock in this unique competition. Teams will go head-to-head in three unique and challenging masonry projects installing a thin brick profile, a grouted profile, and a dry stack profile. They will have 45 minutes to complete each profile. This event will bring the very best of the masonry industry together for an amazing day of fun filled, veneer competition, industry recognition, networking, and future bragging rights for the winners. Mark your calendar, you don't want to miss this event!
We will also have a fun area for the Kiddos called Kid's Corner from 8am to 12pm. Bring the whole family for some great fun, delicious food, music, prizes, and more. Most importantly come and find out Who Will WIN 1st Place and $3,000 in this amazing Masonry Veneer Competition.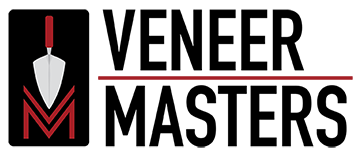 Sponsorship Opportunities
Don't miss this opportunity to be a sponsor at the Veneer Masters Event!